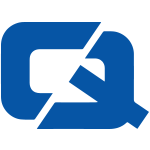 A number of taxis in Somerset have been removed from the roads amid safety concerns.
The BBC reports that seven cabs had to be taken away after being found to be unroadworthy – potentially putting their owners' taxi insurance premiums at risk.
Police checked 34 of the vehicles in Wincanton, Yeovil and Crewkerne and found the seven to have faults such as low tyre tread or lights that did not work properly.
All the drivers were given breath tests as part of a police initiative entitled Operation Tonic.
Police Constable Tony Foster, who headed the operation, said: "In the run-up to Christmas, there is an increase in the amount of trade for taxis and some operators put un-roadworthy vehicles on the road to meet this extra demand."
He added that the results were "disappointing", especially with regard to the tyres, which are essential for road safety.
A number of the vehicles were also recently removed from the roads in north Tyneside, the News Guardian reports.