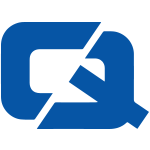 Taxi firms in Wigan have defended their decision to increase fares during the winter weather as a necessary business decision.
A number of cab companies across the area increased their rates by as much as 100 per cent at the height of the recent cold snap, which led to complaints from customers, reports the Wigan Evening Post.
However, taxi bosses have stated that the decision to initiate the price hikes was "not taken lightly", adding most clients were grateful to be able to get anywhere at all.
Tommy Hunt, manager of Pemberton Taxis, stated that the increased duration of journeys due to the ice and snow, as well as the higher risk factor, made the premium fares necessary.
He said: "Drivers just didn't want to risk going out in the bad weather so we had to put prices up to make some money."
This comes after the Birmingham Mail reported earlier this month that an Erdington-based firm was forced to similarly increase its prices, stating that it hoped the higher rates would deter customers from travelling in dangerous winter conditions.
ChoiceQuote – the #1 taxi insurance page