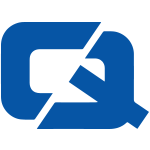 A consultation has been launched by Wolverhampton City Council on a proposed relaxation of taxi licensing laws.
The authority is seeking views on proposed law amendments which would make it easier for new and existing cabbies to operate in the area.
Among the suggested changes are an extension of the license renewal period from one to three years and the removal of the requirement that new drivers must purchase a brand new vehicle.
The proposals are being put forward amid concerns that there are not currently enough taxis operating in the city to cope with demand at peak hours.
Nick Edwards, the council's chief regulatory services officer, said: "We think that by removing red tape and making it easy for people to join the trade… market forces will then determine the right level of taxi provision in the city."
This comes after cabbies in Chelmsford last month threatened strike action over unhappiness with local council licensing laws which were felt to have created too much competition in the area.
Visit ChoiceQuote for the #1 taxi insurance