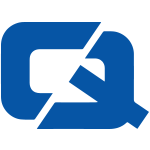 The national campaign initiative for taxi safety Taxiwise is warning Britons to be on their guard this festive season.
According to the organisation, with parties going on across the country in the run-up to Christmas, there are likely to more incidents involving bogus taxi drivers.
Legitimate taxi insurance holders might be interested to read that the campaigning group has teamed up with high street glossy magazine Grazia to promote the safety of women this Christmas.
"The announcement further enhances our commitment to passenger safety as Grazia is read by so many of our target audience. We want to urge party-goers to take extra care when returning home by taxi," stated Hazel Crawford-Upton, Taxiwise spokesperson.
She added that the safest way for female partygoers to return home is via a black cab or a taxi booked in advance.
The government advises taxi users to text someone the cab's number plate and driver's licence number as an extra precaution.