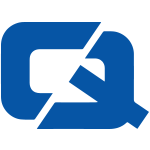 York's taxi fleet has grown this week with the introduction of 15 new cabs as the city works to meet demand at weekends.
The city council's head of licensing Dick Haswell told the York Press: "Good late-night transport is vital to the local economy."
He added that a bigger fleet would reduce noise and drink-related incidents around the city ranks at weekends, saying the areas of Bishophill and Aldwark are particular hotspots for people to congregate.
The £400,000 fleet increase is part of a council move to reduce taxi waiting times to prevent drink-fuelled frustration and potential violence in the city.
Amid criticism that the expansion is too expensive in today's financial climate, the council has assured that the 15 new cabs produce low carbon emissions and are purpose-built to ensure safety which makes them likely to run on low taxi insurance premiums.
Meanwhile, a taxi driver in Flackwell Heath has been left shaken after his vehicle was hijacked at knifepoint.
His colleague told the Bucks Free Press that he was left "pale as a ghost".
Visit the #1 Cab Insurance page