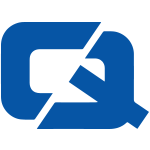 London's youngest taxi driver will receive his licence next month, taxi insurance customers might be interested to read.
Casey McLaren, 20, passed the Knowledge test last summer and will receive his All-London taxi licence on April 1st, a day after he turns 21 – the minimum age at which taxi licences can be obtained.
Both of Mr McLaren's parents are licensed taxi drivers, something that led him to see the profession as "rewarding", he said.
"I have seen how my parents are their own bosses and are able to fit in other responsibilities around working as taxi drivers – it works really well," he commented.
The second youngest London taxi driver is Natalia Shalom, 22, who obtained her licence last July.
There are about 25,000 licensed taxi drivers in Greater London. Motorists wishing to become a taxi driver must pass the Knowledge, a test that requires applicants to know the city within a six-mile radius of Charing Cross.