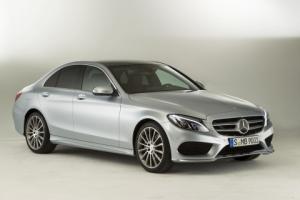 19 February 2014

New launches from Mercedes Benz are often hotly anticipated by dealerships, fleet providers and enthusiasts of the classic brand. The latest C-Class range is no exception, and the news that the vehicles are due in Summer could well be worth factoring into an online motor trade insurance quote for companies considering handling the vehicles.

Mercedes Benz has confirmed that the vehicles are due to launch in June 2014. They will come with a range of different engine options and three specified model lines. Initially the company will launch the C 200 2.0 litre four-cylinder petrol engine and the C 220 BlueTEC 2.1 litre four-cylinder diesel engine options. Each vehicle will offer six-speed manual or seven-speed automatic gearboxes.

Over the future months, Mercedes is due to release more options, including the C 200 BlueTEC option, the C 250 BlueTEC and the C 300 BlueTEC HYBRID.

In addition to the various options on engine spec, dealers might find that the extras offered on the vehicles make them particularly popular on the forecourt. The options include a reversing camera, rain sensing wipers, Speedtronic cruise control, Attention Assist and heated windscreen wiper washers.

Retail prices for the vehicles start at around £26,800 for the C 200 SE model with six-speed manual transmission. At the top end of the price range is the seven-speed automatic C 220 BlueTEC 113, which comes in at £34,355.

The range has already received attention from the motoring press for its low levels of emissions, as well as a fuel consumption reduction of up to 20 per cent based on former versions of the cars.

If you plan on trading the Mercedes C-Class check that its specifications are covered by your motor trade insurance policy.