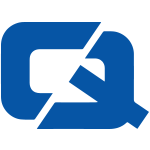 Motorists in London have continued purchasing cars with large engines while the rest of the UK has cut back in a bid to save money on fuel during the credit crunch.
The latest motor industry statistics from Experian have revealed that the sale of 4x4s throughout Great Britain dropped by four percent in the third quarter of the year.
However, the London area saw a smaller drop large car sales and a larger drop in small car sales.
For example, the amount of minis sold fell by 14.3 per cent.
Experian's managing director of automotives Kirk Fletcher said: "It is interesting to see that London is still the home of the most 'die hard' fans of 4x4s."
Experian also reported a drop in sales for the used-car motor industry which reached their lowest in quarter three since 1999.
The biggest fall in this sector was experienced by used luxury vehicles, of which sales fell by 15.1 per cent.
Visit the #1 Motor Trade Insurance page