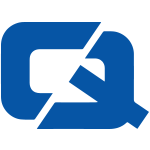 07 September 2012

The latest incarnation of the Range Rover has been unveiled by Land Rover, at a launch event.
Officials have stated that the new model draws inspiration from the previous models that have been on the market and stays true to the original concept of the car, which enters its 40th year within the industry.
The new Range Rover is world's first SUV with a light aluminium body which is designed to take the vehicle's capabilities "to the next level". The company's team believe that the latest version offers drivers a more luxurious experience as well as an enhanced performance.
John Edwards, Land Rover global brand director, said: "The new Range Rover preserves the essential, unique character of the vehicle – that special blend of luxury, performance and unmatched all-terrain capability.
"However, its clean sheet design and revolutionary lightweight construction have enabled us to transform the experience for luxury vehicle customers."
For the #1 motor trade insurance – visit ChoiceQuote