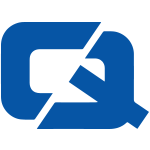 22 January 2014

Car dealership businesses in the UK are turning towards investment in commercial property, a new report from Rapleys has revealed.
The property specialists said in their dealership market update for December that the market is on the up, with more businesses putting their money into new and renovated premises as a base of sales.
A number of motor traders are starting to see an increase in sales, thanks to the upturn in the UK economy and greater confidence among consumers.
The news of further investment in property comes alongside recent figures from the SMMT that show car registrations saw a dramatic rise during 2013, increasing 10.8 per cent on the previous year – settling on 2,264,737.
Improvements in the market have perhaps persuaded business owners to turn their attentions to bricks and mortar in order to avoid rental charges, or to boost market potential.
However, if you decide to take up a new premises there are certain things you should take into account, as they could have an impact of future motor trade insurance policies.
For example, if the building is located near to an area that is liable to flood, it could potentially increase the cost of a yearly insurance policy.
Furthermore, investing in a facility that is located in an area associated with high-crime, or large accident rates, could see your premium become even more expensive than you were expecting.
You also must consider the potential costs associated with any damage to your property, such as vandalism or fire. While protection against this might push up the cost of insurance, the amount you will have to pay to repair this without appropriate cover in place could set you back further.
Speak to a broker about your insurance and make sure you have appropriate cover in place that protects your premises as well as what is contained within it.
By making sure they understand your business as much as possible, a broker will be able to find a policy that suits you and that is available at a favourable price.