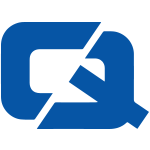 09 August 2012

Audi has announced that it once again performed well in markets across the globe in the past month, following the publication of its results over July.
The German manufacturer noted increased sales of models throughout the world with a special mention for operations in Europe. The company stated that it had carried on its double-digit growth for the year into July selling 119,600 vehicles globally, an improvement of 12.9 per cent from the same period in the previous year. Officials highlighted both Europe and the US as areas that had experienced the biggest forms of growth.
Across the Atlantic, Audi saw their best-ever performance in July boasting a 28 per cent increase in car sales while on mainland Europe there was even more cause for celebration. In Germany, the firm posted positive results as natives were choosing to purchase vehicles from their country's manufacturer and as a result Audi saw 10.7 per cent increase. However, the main success story of the company's summer month was in Russia.
Consumers in the eastern European country were favouring Audi models more than ever as the manufacturer sold 2,757 models in July, a 35.6 per cent increase on the same period last year. This drove Audi's strong performance within the continent and attributed the bulk of its success to the eastern side of Europe as sales grew by 31.4 per cent over the course of the month.
The overall results for Audi remain encouraging with the manufacturer revealing that it had boosted its year-to-date sales figures to 852,900 models in the space of just seven since the beginning of 2012. This represents a 12.4 per cent improvement on the figure during the same part of 2011.
Rupert Stadler, chairman of the board of management of AUDI AG, said: "Following this successful start to the second half, we are expecting the new A3 to give us an extra lift over the coming months. Because we aim to continue pioneering the premium compact class with the new generation, too."
For the #1 motor trade insurance – visit ChoiceQuote