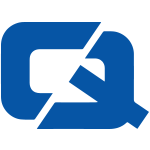 10 February 2014

British Car Auctions (BCA) has predicted a rise in used car values at the start of next year, with the market currently witnessing a shortage of quality used cars.
It is expected to continue a trend seen in 2013, as year-on-year car values rose alongside fleet values, increasing by 15 per cent. Furthermore, dealer part exchange values also saw a 20 per cent increase.
Motorists are starting to keep cars longer, in order to avoid the costs associated with purchasing new vehicles. Therefore, the average age of UK vehicles currently on the roads is starting to increase and mechanics are experiencing increasing workloads as a result of the need to fix older models.
Until buyer confidence is fully restored and the effects of the financial crisis ease further, it is likely that consumers will be looking to keep a hold of their car for as long as possible.
These figures have consequences for two specific groups of car traders. For example, the rising used car costs will affect those who buy and sell vehicles at a premises or at home. This could either be seen in simply paying more for used cars to sell on, or a slight reduction in customers looking to purchase.
As the cost of cars rise, business owners will want to ensure they are not paying too much for other aspects of their trade. This could lead them to scour the market for cheap motor trade insurance.
Depending on your individual business needs, your years of experience and the number of years of no claims history you have, you could save money on future motor trade insurance policies. Speak to a broker to see how much you could save.
For mechanics, the rising need to repair old cars will see more vehicles coming to your garages. Making sure you are protected from the risks associated with increased trade will ensure you are not left with an unexpected bill from an accident or incident. This is why checking car traders policies is vital and talking to a broker will give you peace of mind that the best possible cover is in place.