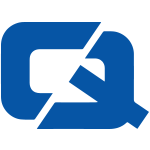 Motorists driving on the M42 near Birmingham are to be permitted to use the hard shoulder between junction slip roads in a new Highways Agency initiative.
The measure will affect southbound M42 driving between Junctions 6 and 4 and will replace the previous scheme, which required motorists to leave the hard shoulder on the approach to Junction 5.
This initiative, which is known as through-junction running, is designed to ease traffic by increasing the road's capacity during busy times.
Chris Mole, the minister for transport, said the project will allow Birmingham drivers using the busy motorway to enjoy safer and more reliable journeys.
He added: "Funded by the government's fiscal stimulus package, the £3m project on the M42 forms part of the Highways Agency's work to kick-start the economy and help build Britain's future."
Last week, hard shoulder running was also introduced on the M6 due to the success of the previous scheme in operation on the M42.
For the #1 car insurance page, visit ChoiceQuote