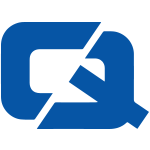 Drivers looking to keep their motor trade insurance premiums intact this festive period might want to forget the drink before they get behind the wheel.
The government and police across the country have teamed up for this year's anti-drink driving campaign, for which a number of new advertisements have been created.
Posters will be put up in pubs and clips will be shown to cinemagoers and those surfing the internet, while radio listeners have also been catered for.
Launching the campaign, road safety minister Jim Fitzpatrick said: "Being caught has serious consequences – a criminal record, minimum one-year driving ban and large fine. It's just not worth paying this price for a couple of drinks at the Christmas party. Leave the car keys at home."
The Association of Chief Police Officers has pledged that police will take to the streets not only in search of drinkers, but also on the lookout for those who get behind the wheel while under the influence of drugs.