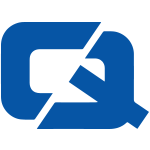 Car sellers saw an increasing demand for dealer finance in the latter half of 2009, according to new research.
Figures from the Finance & Leasing Association (FLA) show that the number of buyers using dealer finance to fund a car purchase in the last quarter of 2009 saw a 56 per cent increase year-on-year.
This trend was especially pronounced in December 2009, during which demand for car finance deals of this kind rose by 91 per cent compared to the same period a year earlier.
Geraldine Kilkelly, head of research and chief economist for the FLA, said this showed that dealer finance has become a popular choice, but warned this trend may be set to tail off.
She said: "The UK has only just limped out of recession and with the end of government incentive schemes, the next few months may see quieter times in the car showrooms."
The end of the scrappage scheme may prove a key part of this downturn, despite the government's recent decision to extend the popular initiative by a month.
For the #1 motortrade insurance, visit ChoiceQuote