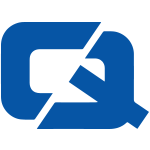 Car sellers have been called upon by the Retail Motor Industry (RMI) Federation to pressure MPs for an extension to the government scrappage scheme.
The RMI National Franchised Dealers Association (NFDA) is attempting to organise a letter-writing campaign designed to lobby parliament into extending the initiative, which has had a positive effect on the industry since its introduction.
Government figures show that 195,009 cars and light vans have been sold through the scheme since it commenced, but the allocated £300 million funding is likely to be exhausted soon.
As a result, the NFDA is recommending that traders write to their local government representative in order to make them aware of the level of industry support for a scrappage extension.
Paul Williams, chairman of the association, said: "An extension of the initiative is vital. Dealer support could be the key to enabling the government to see the advantages of such a continuation."
This comes after the Society of Motor Manufacturers and Traders last week published figures which showed that August car sales saw a year-on-year increase in 2009 thanks to the effect of the scheme.
ChoiceQuote – the #1 for motortrade insurance