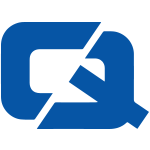 Tyre pressure gauges found at many fuel stations are not accurate and often give drivers a false sense of security on the road, it has emerged.
According to GEM Motoring Assist (GEM), under-inflated tyres affect the safety and handling of a vehicle and could be major contributors to road accidents.
It has therefore urged motor manufacturers to include tyre pressure gauges as part of spare tyre equipment kits in a bid to ensure drivers are safe on the road.
GEM chief executive David Williams said: "People are very neglectful about checking their tyres and that is reflected in more than one million MOT failures in 2007 to 2008."
This follows a survey conducted by TyreSafe which found that nearly half of motorists admitted to not checking their tyre pressure in the last month – one month being the maximum amount of time safety organisations claim drivers should go without checking.
Meanwhile, the British Insurance Brokers' Association recently advised drivers to ensure their vehicles are winter weather roadworthy as temperatures begin to plummet.
Under-inflated tyres may cause drivers to lose grip on icy roads resulting in an accident.
Visit the #1 Car Insurance page