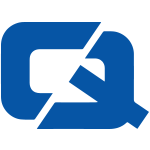 18 October 2012

Great Britain has been highlighted as the only European country that has performed well within the automotive market over the past year.
Figures from JATO Dynamics revealed that sales levels across mainland Europe have been on the decline, with new car purchases dropping by 11.2 per cent in September, culminating in a 9.4 per cent drop in the third quarter of the year.
The organisation notes that this data shows there is an overall decline within the continent's new car market, as the economic crisis continues to loom large over many countries.
In the UK however, progress has been much better, with the industry ending the quarter on a high note. Great Britain saw an 8.2 per cent increase in sales for the September period, adding to a 7.5 per cent rise overall for the third quarter.
JATO noted that the most popular vehicle within the European market continued to be the Volkwagen Golf while the Ford Fiesta also received an honourable mention.
For the #1 motor trade insurance – visit ChoiceQuote