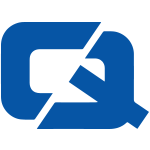 Motor retailers are increasingly looking to add to their stock of used cabriolets in order to capitalise on low prices and a predicted spike in demand.
This is the analysis of car pricing expert Glass's, which revealed that the annual trend of buying up convertibles before the warm weather hits has commenced unusually early in 2010.
According to the body, this is due to the historic low cost of prestige-brand cabriolets such as the Audi A4 and Porsche Boxster, which has been caused by an over-supply of the vehicles in recent years.
Richard Crosthwaite, prestige car editor at Glass's, said that in contrast, supplies are likely to be limited this year, which could lead to used convertibles becoming a valuable commodity.
He said: "It's a little early to gauge how the cabriolet market will fare in 2010 but, with prices and weather conditions set to improve, the segment has got off to a very buoyant start."
Last month, Glass's predicted that conditions in the wider used car market are likely to be "very challenging" this year due to the fragile nature of consumer confidence.
Visit ChoiceQuote, the #1 motortrade insurance page