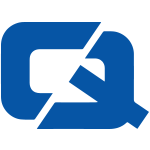 Britons looking to avoid a claim on their insurance policy this winter might want to invest in a new tool being used to fend off vandals – a car cover.
Auto components firm Car Parts Direct has reported a rise in the number of people making use of the sheaths at train stations, in long stay car parks and at work.
The firm suggested that using the covers can help guard against crimes such as the snapping of wiper blades and door mirrors being broken off.
"Owners cover their car when parked outside their homes. It helps prevent mindless damage and can avoid their vehicle being stolen," spokesman Mark Cornwall added.
More often, the covers are used to protect vehicles against weather such as frost.
The Home Office suggests that drivers can safeguard their vehicles by fitting them with an immobiliser and removing valuables from display.