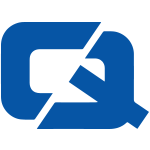 UK motorists can pay cheaper prices to have their cars serviced if they use independent garages, a survey by What Car? has demonstrated.
Franchised car dealerships and garages were up to 50 per cent more expensive than independent garages, a poll conducted in London, Birmingham Glasgow and Leeds revealed.
Only one Mazda dealer was able to beat the independent garages' estimates, but overall the independent garages undercut the franchises.
An independent garage was able to quote half the amount of money to service a Skoda Fabia than the Skoda dealer quoted for the same car. The two garages were less than ten miles away from each other.
What Car consumer editor Peter Lawton said: "We would encourage motorists to consider independent garages but the garage must stick to the letter of the manufacturer's service schedule and use genuine parts or those of an equivalent standard."
The Petrol Retailers Association has urged Alistair Darling not to increase fuel duty by 2p.