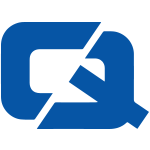 30 November 2012

The first order has been taken for a batch of Citroen C-Zeros the manufacturer's all-electric vehicles.
These have been made possible through Go Low, a Community Interest Company (CIC) which has been given funding from the Department for Transport in a bid to get the people of Bristol going green.
It has also been given the backing of the south-west city's council and recently received an order for 12 Citroen C-Zeros, the largest for this model since the scheme was unveiled, from City Motors in Bristol.
Pierre Fox, Go Low director, explained: "The Citroën C-Zero electric car is ideal for our Bristol operation in that it is a roomy, well equipped 5-door city car with excellent range and performance."
The government has been keen to get more motorists picking up energy-efficient vehicles by introducing the Plug-In Car Van Grant which encourages people to go green by offering a subsidy should they choose to invest in these vehicles.
For the #1 motor trade insurance, visit ChoiceQuote