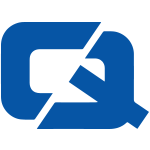 27 February 2013

The UK's commercial vehicle manufacturing sector suffered a significant hit as new figures have shown a drop in output.
Statistics from the Society of Motor Manufacturers and Traders (SMMT) revealed that there had been a decline of 20.5 per cent in the first month of 2012 with overall units produced down to 7,822.
There were mixed figures in the markets however, with commercial vehicle output for exports dropping by 37.2 per cent but the domestic sector saw an improvement of 3.2 per cent.
Mike Baunton, SMMT's interim chief executive, said: "UK registrations of trucks were strong through most of 2012, but dropped off in the final quarter, impacting output. However, domestic demand for buses and coaches grew significantly through 2012 on the back of government incentives and a wider focus on public transport."
The decline in commercial vehicles was set against the positive figures of the car manufacturing sector which grew by 1.2 per cent over the same period.
For the #1 motor trade insurance, visit ChoiceQuote