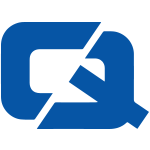 Car buyers are becoming increasingly confident about purchasing vehicles they have never seen online, according to a motor retailer.
A study conducted by internet seller Autoquake.com has revealed that 35 per cent of its clients are now content to purchase a car without the need to personally view or drive it.
This is despite the expense of purchasing vehicles, with the average spend of this group of consumers coming to around £7,500.
Fredrik Skantze, founder of Autoquake.com, stated that the willingness of consumers to make expensive "blind" purchases shows that the market has become more receptive to online retail.
He said: "It shows the confidence that consumers now have with buying goods online. Buying a car online now, for many, feels like a very natural process."
Last week, second hand retailer Carcraft observed that another trend is emerging among used car buyers towards purchasing diesel vehicles, due to their relatively low running cost.
Visit ChoiceQuote, the #1 motortrade insurance page