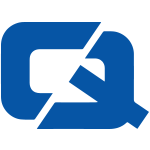 21 May 2013

Telematic boxes could soon become a compulsory feature of all new cars in the UK, according to Ofir Eyal, principal management consultant in the London office of Boston Consulting Group (BCG).
Mr Eyal told the Insurance Telematics Europe conference that the government was looking at whether 'Monti's Law' had merits. The compulsory telematic boxes were introduced to Italy last year after sponsorship from former Italian prime minister Mario Monti. The legislation is aimed at reducing the number of false whiplash claims following road traffic accidents.
The telematics in Italy are more superior to those in the UK, achieving a three per cent penetration rate in comparison to the 0.3 per cent rate in the UK. It is being predicted that whilst UK insurance telematics are currently low, the market will increase over the next few years. This growth is anticipated regardless of any legislation to make telematics compulsory.
BCG has suggested that approximately 15 per cent of all insurance policies in certain European countries will employ telematics by 2020. In the UK there are already insurance policies that employ the use of telematics, but they are primarily targeted at young drivers. There are also several providers of fleet telematic insurance policies.
Frederic Bruneteau, managing director of Ptolemus Consulting Group, has said that insurance telematics take into account more parameters than just the average age, driver's risk or location. He said that four other types of statistical criteria are also taken into account within a telematics insurance policy: driving behaviour, time, distance and place.
Many insurers are already working on providing a number of products that incorporate telematics. The technology allows companies to offer insurance policies that are based entirely upon a driver's behaviour, rewarding better drivers.
Many manufacturers are already bringing out new cars that include the telematics 'black box' as a way of reducing the cost for buyers.  
Visit ChoiceQuote – for the #1 Motor Trade Insurance