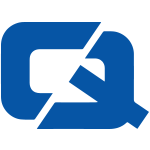 Motorists potentially risking more than a claim on their insurance policy by committing offences behind the wheel have been targeted by police in Devon and Cornwall.
A month-long initiative entitled Operation Vortex saw officers stop about 1,000 drivers and penalise 725 of them for committing crimes, which ranged from using a handheld mobile at the wheel to failing to wear a seatbelt.
Of those stopped, 425 were found to have been speeding. Some 161 had been using a handheld mobile.
Inspector Richard Pryce, of the force's roads policing unit, said: "It must be a salutary lesson to some who will now face court appearances, driving bans, points on licences and fines."
He added that the operation's success means that it may be run again in the new year period.
According to the latest statistics from the Home Office, the number of motoring offences committed in 2004 was up three per cent on the 2003 figure.