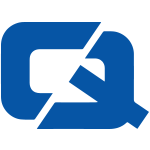 12 December 2013

More car dealers are using the internet to source used vehicles that they can add to their existing stock, one UK auction house has claimed. 
Conducted by Manheim, the study looked at the firm's Simulcast platform that was launched in 2004, which allows motor traders to bid for vehicles online. 
Since it was released, a consistent rise in online purchases has been seen every year, with September alone seeing 5,237 vehicles sold. 
In August 2004, Manheim saw 7.5 per cent of its vehicle stock purchased via an online auction. This is compared to the same month in 2013, where 17 per cent was sold using this platform. 
Online platforms now support physical car auctions and are becoming more and more important for motor traders who are looking to increase their vehicle offering. 
The internet is a vital tool for businesses in the modern age and has seen more companies using the web for other purposes aside from car purchases.
Firms are starting to use online trade insurance sites when it comes to purchasing or renewing motor trade insurance. 
It is seen as a time saving solution for businesses trying to find and purchase an insurance policy quickly, meaning they can shift their focus back to their day-to-day operations as soon as possible. 
However, it is advised to take your time when searching for a motor trade insurance policy, as you want to make sure you get the cover that suits your whole business.
Furthermore, some online offers found on sites like Gumtree and Facebook are fraudulent, so a hastily purchased policy can often leave motor traders with inadequate cover, or without cover at all.
If you are looking for an online trade policy for your business, make sure you use the website of an accredited insurer or broker. If you are unsure, check the company's name against the Financial Conduct Authority's records to see if it is legitimate. 
Using an experienced broker, like ChoiceQuote, will ensure you get a policy that is tailored for your business from a trusted insurer. They will take the unique details of your business into account and will search the market for the best cover at the cheapest available price. 
By accessing a quote online from ChoiceQuote, you can get an idea of the price you could be paying for a motor trade insurance policy. After this has been gained, you should call them, as they could help to reduce the cost of insurance even further.