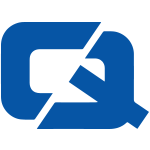 Vehicle break-ins in Basingstoke, which may have resulted in car and van insurance claims, have prompted police in the area to issue advice to local drivers.
Over January 22nd and 23rd, some 11 incidents took place in the Brighton Hill area, with items such as satellite navigation (satnav) systems, CDs and even a pressure washer being stolen from automobiles.
Police are now advising motorists to always lock their vehicles and keep possessions away from the eyes of thieves.
"We are committed to preventing and detecting vehicle crime but we need the help of residents to help us discourage car criminals," stated Karla Hammond, a Police Community Support Officer from the Brighton Hill Safer Neighbourhoods team.
"Theft from and of a vehicle can happen to anyone and any vehicle, at any time," she warned.
Meanwhile, police in Humberside have also urged motorists to take some responsibility for the security of their vehicles by removing their satnav systems.