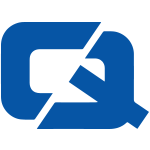 Motorists – potentially including those with an insurance policy – are being advised to consider their driving abilities when drafting new year diet plans.
The RAC Foundation has issued a warning to motorists that their choice of food and drink could greatly impact upon their skills behind the wheel, with unhealthy products leading to stress and fatigue.
Sheila Rainger, acting director of the RAC Foundation, said: "Many people focus on losing weight after the indulgence of the festive season, but drastically changing your diet can have consequences beyond the waistline."
The body has said that those avoiding coffee as part of a new year's resolution could find that they feel tired, while people cutting out carbohydrates could find themselves stressed out.
In addition, the government states that research has shown males aged 30 and under to be the most likely to fall asleep at the wheel.