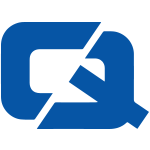 Cheshire drivers – potentially including those with car or van insurance cover – may want to take extra care of their possessions as police have warned of the potential for thefts of electrical items.
Officers have stated that thieves have been on the lookout for items such as mobile phones and laptops, which they can sense using other Bluetooth-enabled devices.
They have advised motorists to take these items out of their vehicles when parking up, but for those with no choice but to leave them in the automobile, they should ensure that Bluetooth functionality is disabled and that objects are hidden from view.
"Our advice in all cases would be to remove any electronic devices and expensive items from any vehicle which is going to be left unattended," said Sergeant Dave Snasdell.
In related news, a scheme in London that lets drivers pay for parking by calling a number and using their credit cards has come under fire because of the potential of it being abused by criminals using Bluetooth technology.