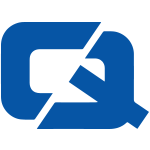 12 March 2013

Personalised registration plates are set to be all the rage in the coming month as a DVLA auction rolls into Leeds.
The organisation is bracing itself for continued interest when the event takes place at the De Vere Village Hotel in the West Yorkshire city on March 20th. A wide range of plates will be up for grabs suiting a variety of tastes.
Officials explained that registration such as DE12 EKS, GO12 DON and RE13 ECA are among the most sought-after plates going under the hammer.
The new style of the 11, 12 and 13-series plates has given motorists even more choice to select a first or surname, famous city, town and even a football team to grace the front of their vehicle.
For instance, Hull City supporters will be able to show off their true colours by purchasing HU11 CTY which is available at a reserve of £900.
Jody Davies, DVLA Personalised Registrations' events manager, said: "2013 got off to a fine start at our first sale of the year which raised in excess of £3 million. With the super array we have lined up for Leeds later this month, I am really confident our success will continue."
For the #1 motor trade insurance, visit ChoiceQuote