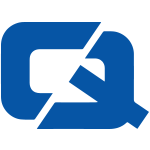 Ford car insurance customers who suffer allergies are to receive reassurance when purchasing a new Fiesta.
The car manufacturer has specially designed its latest model in accordance with guidelines from the British Allergy Foundation (BAF) to ensure all the materials used in the build are safe.
European sustainability director at Ford Andy Taylor explained that the likes of latex, chrome and nickel provoke allergic reaction in some people, which may even be life threatening.
But he assured: "Our engineers take special care to minimise or eliminate such materials, something that is confirmed in exhaustive independent tests."
Indeed, BAF deputy chief executive Jules Payne confirmed that the new Fiesta meets its rigorous allergy standards, ensuring its safety to the millions of people who suffer every year.
Allergy sufferers considering modifying their vehicle to ensure all its parts are safe may benefit from Ford's latest endeavours, since the Association of British Insurers warned that customising motors could affect car insurance policies.
Visit the #1 Motor Trade Insurance page