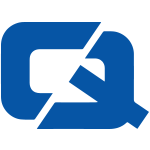 02 November 2012

Ford has been honoured for its commitment for producing reduced emission engines at the Royal Automobile Club.
The company's 1.0-litre three-cylinder EcoBoost has been awarded The Dewar Trophy 2012 with officials highlighting the work that Ford has done to set itself challenging targets for the future.
Judges were impressed with the manufacturer's commitment to pushing the boundaries of modern technology, and look for innovative way in which it can improve its vehicle's performances.
The 1.0-litre EcoBoost boasts a host of features including a unique cast-iron block which helps to warm the engine up quicker than any other model giving motorists just one reason why they should choose to buy a Ford.
Steve Cropley, Dewar technical committee member and editor-in-chief of Autocar magazine, said: "Ford's 1.0-litre EcoBoost engine sets extraordinary new standards of efficiency, refinement and driver appeal – and brings them to the mass of British drivers who buy and drive affordable cars."
Visit ChoiceQuote – for the #1 motor trade insurance