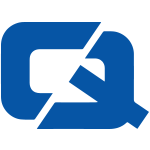 A Glasgow Skoda dealer has become the first in the UK to offer a 24-hour computer-based customer service system.
Visitors to Henry's Skoda are now able to access a touchscreen system at the dealership which allows them to request an appointment, browse brochures or arrange services such as MOTs or repairs.
Customers will be able to access the new system even when the dealership is closed and can request details to be mailed to their homes, either physically or electronically.
Retailer principal Bruce Henry stated that the new system has been installed in order to help the Scottish motor trader to better meet the needs of modern consumers.
He said: "This new system is a peek into the future and a sure sign that Henry's is embracing the technology available to further improve customer experience."
This comes after Glasgow car dealer Arnold Clark last month allied with vehicle information provider HPI to improve its system for providing car photos online.
Visit ChoiceQuote, the #1 for motortrade insurance