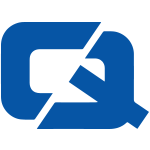 The government has been called upon to provide greater financial stimulus for motor finance providers in order to prevent the sector from falling into decline.
June statistics published by the Finance & Leasing Association (FLA) have showed that the number of vehicles purchased with dealership-provided finance experienced its smallest drop since September 2008.
However, motor finance business for both private and corporate car sales remains depressed compared to 2008, which has led the FLA to call for a new government strategy in order to avoid long-term damage to consumer confidence in the industry.
Geraldine Kilkelly, head of research and chief economist at the FLA, said: "The government needs to prepare for a sustainable recovery by ensuring that the car finance industry has the capacity to meet future demand."
Last month, the FLA gave its backing to a report from the Business and Enterprise Select Committee which also endorsed increased support for motor finance companies.