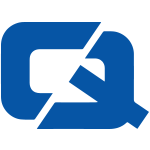 02 October 2013
The release of the 63-plate for new vehicles is expected to spark a huge surge in purchases of new cars.
While it is important that dealerships bulk up their stock in order to keep pace with demand, your business might turn its attention to purchasing a new vehicle to benefit future operations.
However, when doing so, it is vital to ensure that any newly-purchased vehicles are added to the Motor Insurance Database (MID), while any sold or out-of-use vehicles need to be removed.
For businesses that have failed to add their new vehicles to the database following the purchase of a new motor trade insurance policy, or have failed to add a new vehicle to a current policy, the result could see the police seize the car in question. The Motor Insurers' Bureau (MIB) and the authorities will be unsympathetic if you simply don't take the proper steps to insure a vehicle or make sure it is added to the MID.
Chief executive of the MIB, Ashton West, said: "Driving without insurance is a crime and no-one is above that law. It doesn't matter who you are or what you drive, without valid insurance your vehicle will be taken off the road."
Some motor traders might be alarmed to hear that versatile business vehicle, the Ford Transit, has been the most seized vehicle since police were given appropriate powers in 2005.
Last year, when the 12 and 62 plate vehicles were released, some 600 brand new cars were seized for lack of appropriate insurance.
The cost of paying a fine for an uninsured vehicle or even seeing your newly purchased business asset crushed by the police could leave you with a financial headache that you'd no doubt like to avoid.
Furthermore, the damage to a business' reputation could be even more severe, and something that could see levels of trade decline in the future.
"Having your car seized is an expensive, inconvenient and embarrassing experience, and rightly so. If it's your vehicle it's your responsibility to make sure it's insured correctly," Mr West added.
According to the MIB expert, uninsured vehicles on the road push up the cost of premiums for honest drivers and businesses by up to £400 million in total per year. By issuing these strict punishments to people and businesses that don't follow the rules, it is hoped that a statement of intent will be sent out to show that this activity will not be tolerated.
There should be no escape for businesses who don't add their vehicles to the Motor Insurance Database.
Obtaining appropriate motor trade insurance and being added to the MID is vital, especially if you intend to allow some of your vehicles to leave the premises for customer test drives, for example. Not only could the customer be pulled over by the police for the lack of insurance, if an accident occurs while they are in the vehicle, you could find yourself in the middle of a lawsuit and spiralling financial and reputational costs.
The police regularly use data from the MID to investigate and seize vehicles that are believed to have not been appropriately insured. This is why it is even more important to ensure that you are obtaining a policy from a valid and accredited motor trade insurance organisation.
By contacting a motor trade insurance broker that is regulated by the FCA, you will be certain that this is the case, as the expert will have a number of valid insurers waiting to give you the policy you need.
While most insurers will add your vehicle to the MID when you provide the details when taking up a policy, it is down to the business to ensure that newly-purchased vehicles are added to the database and the relevant insurance company is alerted to a new vehicle acquisition.
Equally, for motor traders involved in the sales of cars and other motors, making sure vehicles are taken off the MID when they leave your possession is vital, so that any accidents or incidents are not traced back to you once you sell the vehicle on.
If you have a car taken by the police for a lack of insurance, the owner will be given seven days to produce relevant documentation, proof of insurance, proof of ownership and to pay the recovery fee if they want their vehicle back.
While some vehicles will be sold on at auction, others are likely to be consigned to a life on the scrapheap.
Chief constable of Gloucester Police and the Association of Chief Police Officers (ACPO) lead on roads policing, Suzette Davenport, said: "Seizing uninsured vehicles is undoubtedly helping to protect people both from the risks associated with uninsured vehicles and those that engage in criminality.
"We are increasingly demonstrating the link between uninsured driving and serious, often organised crime including drug dealing and illegal firearms, which is also helping us to clean-up the streets."
Police officers are always on the search for insured vehicles, so it's important to be proactive when obtaining a new vehicle and making sure it is listed on the MID when appropriate.
Automatic Number Plate Recognition (ANPR) cameras are constantly scanning for vehicles that don't have insurance in place and are not added to the database, so there really is little chance of escaping the long arm of the law.
With 40,000 cars crushed every year as a result of a lack of appropriate listing on the MID, you don't want your business asset becoming another statistic.
If you are unsure how to add or remove vehicles from the MID for your business, contact your motor trade insurance broker for advice on what to do. Motor trade insurance brokers offer good advice, which could save you time and money generally, and ensure you get the best deal that is tailored to your business.