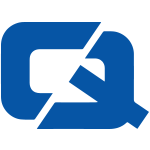 08 March 2013

Consumers in the UK have experienced tough financial times of late and have had to make savings wherever they can.
However, when it comes to buying a used car motorists should look to avoid making financial shortcuts as it could come back to haunt them. With this in mind, HPI has highlighted the importance of vehicle history checks.
Recent research from the RAC Foundation revealed that ten per cent of UK households spend over a quarter of their weekly budget on buying and running a car but officials at HPI believe that this should not lead to people shopping smart for their next set of wheels.
Nicola Johnson, consumer services manager for HPI, said: "The real worry is that unsuspecting buyers could be saddled with higher running costs further down the line, as the vehicle will have more general wear and tear than expected."
The organisation noted that for just £19.99, consumers can get an up-to-date history check on a car they are looking to buy.
For the #1 motor trade insurance, visit ChoiceQuote