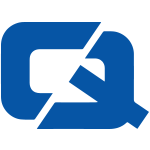 Law-abiding motor trade insurance policyholders may be interested to read that a number of illegal drivers were caught recently in Staffordshire.
Police clamping down on the use of illegal number plates stopped 224 motorists in a recent initiative taking place on a national level under the name Operation Larch.
Of those stopped, 177 were given fixed penalty notices, the Widnes and Runcorn World reports.
Inspector Chris Dawson commented: "Operation Larch is part of our commitment to target criminals through their use of the roads.
"It is thought that people connected to serious crime are more likely to have illegal plates."
The inspector urged local drivers to help reduce the crime by making sure that their own registration plates comply with the law.
Meanwhile, officers also netted 79 drivers in Gwent for failing to use legal number plates, reports NewsWales.co.uk.
Some 49 of those pulled over went on to receive fixed penalties.