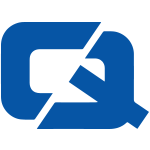 22 October 2012

The Jaguar XF has built on its outstanding reputation by being awarded the Car of Decade award by the Southern Group of Motoring Writers (SGMW).
The vehicle was praised for its "style, grace and driving calibre" and adds to more than 100 prizes that the motor has now received.
More than 30 journalists, editors and authors make up the SGMW and the award was handed out as part of the group's tenth anniversary.
Sue Baker, chairman of the writers' association, said: "With its proud heritage, voluptuously sculpted design, engineering precision and wow-factor cabin, the XF is a worthy winner of this notable award."
Jeremy Hicks, managing director of Jaguar Land Rover, added that it was a "fantastic accolade" for the XF to pick up, particularly as some of the "most significant" cars of the past decade were also considered.
"Over 52,000 XF models have been sold in the UK and the awards tally has risen to over 100 globally."
Visit ChoiceQuote – for the #1 motor trade insurance