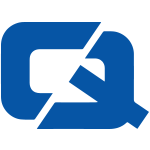 22 August 2012

Kia has been highlighted for its continued commitment in terms reducing carbon emissions after being nominated for an award with regards to green energy.
The Korean manufacturer's UK arm has been shortlisted for the "Green contribution to London" accolade after judges were impressed with the company's efforts to use renewable energy on a regular basis.
Officials noted that the firm will learn whether it has been successful or not on October 17th at an award ceremony held by the London Lifestyle Awards.
Judges were also said to be impressed by Kia's Walking Bus Scheme which saw the manufacturer promote healthy living to children aged between four and ten by promoting walking to school rather than using public transport.
Jason Gale creator of the London Lifestyle Awards said: "The world's eyes were on the capital this year with the 2012 Olympics and iconic Jubilee celebrations, and once again London has made us proud."
For the #1 motor trade insurance – visit ChoiceQuote