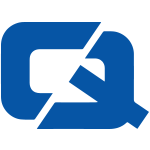 Korean car manufacturer Kia has hailed its performance in a new survey of dealer satisfaction, in which the company ranked sixth.
The study by research group Sewells revealed that motor traders hold the car maker in high regard in key areas such as general business relationship, vehicle marketing and customer satisfaction.
Kia's performance in this year's poll represents a significant improvement on those of 2008 and 2007, in which it finished 15th and 30th respectively.
However, only Mini, Lexus, BMW and Jaguar and Toyota ranked higher for overall satisfaction in 2009, which Kia suggests places it ahead of a number of major market names.
Michael Cole, managing director at Kia Motors, said: "This is a remarkable achievement and is a result of all the hard work by the whole Kia UK team focusing on building the partnership with our dealers."
This comes after the Automotive News Data Centre published statistics which revealed that the Kia's parent company Hyundai-Kia has now become the fourth-largest manufacturer.
ChoiceQuote – the #1 for car insurance