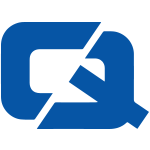 Drivers in Lancashire are being given stickers to help them avoid incidences of car crime.
The vehicle stickers could ensure that some drivers do not need to make a claim on their motor trade insurance in the event of their car being stolen as police will be keeping a watchful eye for vehicles bearing the labels.
Motorists in Fylde and Blackpool are being given crime prevention advice by local police, who plan to hand out the stickers as part of special packs.
The labels give the police permission to stop the vehicles if they are seen being driven late at night or in the early hours.
Western Division's Crime Prevention Officer Andy Denton stated: "If a vehicle displaying the sticker is on the road at night time, it may have been stolen and if the sticker is displayed, it gives officers a reason to pull the driver over."
Meanwhile, officers in Cumbria have also started to use car stickers in the fight against anti-social behaviour.