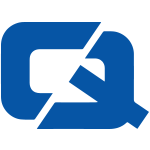 Thousands of drivers in the north-east may have chanced a motoring conviction and a motor trade insurance increase when they were caught using their mobile phone behind the wheel.
Information obtained by the Journal newspaper highlights that more than 26,000 motorists in the region have been fined for using their mobiles when driving since 2005 – for many this could have been the final penalty before they received a conviction and noticed a change in their motor trade insurance premiums.
Of each individual part of the region, Durham came out as the worst, with a total 3,943 drivers being caught out and punished for their dangerous behaviour in 2006 alone.
Safe Speed For Life spokesman Jeremy Forsberg said: "It is absolutely disgraceful how many people are still using their phones when driving."
He added: "It's illegal, it's dangerous, it's stupid and there is absolutely no reason to do it."
According to findings by the government's Think! road safety campaign, motorists who use their mobile at the wheel have 50 per cent slower reaction times than their law-abiding counterparts.