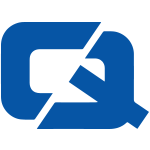 Manchester-based motor retail firm Lookers has expressed confidence that its trade will not be badly affected by "challenging" conditions over the next year.
The company has published its annual performance report for 2009, during which it saw its new car sales increase by 18 per cent compared to 2008.
Sales of second hand cars also increased by six per cent last year, bucking the trend of the wider motor trade sector, which experienced a decline in fortunes despite the effects of the scrappage scheme.
Peter Jones, chief executive of Lookers, forecast that market conditions in 2010 will be equally difficult, but stated that the firm would continue to perform well.
He said that Lookers' 2009 result "gives us confidence that we will continue to trade successfully through the period and be in a position to pursue strategic growth opportunities as they arise".
Earlier this week, PricewaterhouseCoopers echoed the view that trade conditions will be tough in 2010, but suggested that dealers may benefit from increased demand due to the improving economy.
For the #1 motortrade insurance, visit ChoiceQuote