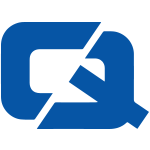 09 November 2012

Mercedes-Benz has been honoured for its luxurious S-Class vehicle by landing a prestigious award.
The model has been given the accolade of being Professional Driver's Chauffeur Car of the Year with the handover taking place at Mercedes-Benz World, further adding to the strong performance the company has experienced through 2012.
Officials recently announced that it had posted strong sales figures over the course of October with an 11.9 per cent increase in sales adding to a 118 per cent year-to-date rise and the S-Class has been instrumental behind this positive performance.
Professional Driver judges were impressed with the vehicle's quality and noted that it continues to be consistent despite its age.
Mark Bursa, editor of Professional Driver and chairman of the judging panel, said: "The S-Class received consistent scoring from all the judges who tested it, and it's a testament to its quality that a car toward the end of its product lifecycle can still outscore some newer rivals to win our Chauffeur Car of the Year category for 2012."
Visit ChoiceQuote – for the #1 motor trade insurance