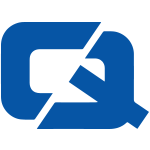 29 August 2012

The UK has a proud history of producing some of the most iconic cars the world has ever seen, but the one that has been voted as the best of all time is, of course, the original Mini.
A survey by Autocar ranked the vehicle, made famous by classic film The Italian Job, as the nation's best automotive export, beating off competition from other iconic cars such as the Range Rover, Jaguar E-Type and the London Taxi.
The Mini first hit the UK's streets in 1959 and during its entire life sold 5.4 million units. Autocar's editor-in-chief, Steve Cropley, claims that diminutive vehicle managed to cause the biggest impact on the UK's automotive industry that is still to be replicated.
Mr Cropley added: "The Mini had many faults and was never profitable, but it rewrote the rules and had the biggest impact on Britain\'s car industry that any car has had."
For the #1 motor trade insurance – visit ChoiceQuote