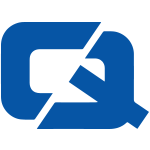 11 September 2012

Many young adults are keen to "pimp up" their vehicle as soon as they get their hands on it but new research has shown that this activity could see insurance premiums soaring.
A study by MoneySupermarket.com found that motorists face a policy hike of around 66 per cent should they go all the way and install a full body kit on their latest pride and joy.
The company noted that even installing something slightly minor such as alloy wheels or a car phone could still see prices spiralling. For example, if a 30-year-old male put on the former to their car it could see an increase of 30 per cent while the latter may lead to 50 per cent being added on to the current cost.
Pete Harrison, car insurance expert at MoneySupermarket, said: "Motorists need to be aware that even the smallest of modifications can impact the price of car insurance. It pays to contact your insurer before you go ahead and make any modifications, as you will need to decide whether the extra cost to cover the changes is worth paying."
For the #1 motor trade insurance – visit ChoiceQuote