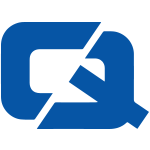 The motor trade industry is about to embark upon an important new phase, it has been claimed.
According to the Society of Motor Manufacturers and Traders (SMMT), government plans to allocate £25 million of its funds to the winners of the Technology Strategy Board's (TSB) Ultra Low Carbon Vehicle Demonstrator competition will benefit the industry with more eco-friendly cars.
Among those groups to receive a share of the money, which will assist them in their endeavours to reduce carbon emissions, are The Allied Vehicles Project, Electric Vehicle Accelerated Development in the North East and Ford Focus Battery Electric Vehicle.
SMMT's chief executive Paul Everitt commented: "Ultra low carbon vehicles are now mainstream business for the UK motor industry and the TSB's competition provides the ideal incentive to develop and demonstrate new technologies."
He added that the automotive industry is likely to improve as a result.
This comes after CAP recently revealed that motor traders are noticing a return to stability in the used car market, suggesting that drivers are still reluctant to buy new vehicles.