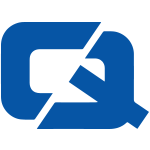 Car sellers are not expecting economic conditions in the sector to improve substantially in the immediate future, according to a financial expert.
Mark Ranson, restructuring and recovery partner at accountant Baker Tilly, told the Telegraph & Argus that conditions for motor trade remain "depressing".
This comes in response to recent research by the accountant, in conjunction with Motor Trader magazine, which shows that 59 per cent of car dealers do not expect a recovery in the sector for another year at least.
Mr Ranson concurred that conditions remain tough, but stressed that traders who take appropriate action need not suffer unduly.
He said: "Dealers who proactively evaluate their businesses and look at concrete ways to maintain revenue and reduce costs have the potential to survive and thrive in the years to come."
Last month, Paul Everitt of the Society of Motor Manufacturers and Traders also predicted that 2010 would be a difficult year for car sales and called on the government to do more to encourage confidence.
Visit ChoiceQuote, the #1 for motortrade insurance