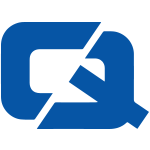 Motor traders have noticed that the second-hand car market is showing signs of increasing stability, it has been claimed.
According to CAP's used vehicle pricing benchmark guide Black Book, the second-hand motor trade industry has bucked the trend this year with stronger-than-usual values, which have come about as a result of stock shortages and increasing demand.
Black Book's Mark Bulmer commented that as a result, car values are stable, saying: "Looking ahead to the coming weeks and months there are no signs of significant volume returning anytime soon."
He added that a similar picture is likely to develop over the forthcoming months as most car-buying activity is focused on the used market.
Meanwhile, HPI Used Car Valuations recently said the same thing, commenting that there is suddenly a new flourish of optimism being felt by motor traders throughout the UK as a result of steadily rising second-hand car values.